FREE DIGITAL SKILLS TRAINING WITH PAID INTERNSHIP OPPORTUNITIES
Digital Skills Internship

Stanislaus County Workforce Development, in partnership with Bay Valley Tech is currently offering free training and paid work experience opportunities to individuals between the ages of 16-30.

#CaliforniansForAll Youth Jobs Corps has awarded the funding to help interested individuals participate in a Digital Skills Bootcamp and learn the skills needed for Digital Marketing, Web Design, Software Development, Software Quality Assurance, Information Technology (IT) Help Desk, IT Project Management and so much more.
Upon completion of the FREE Digital Skills Bootcamp, we will provide you the opportunity to be placed in A PAID Internship!
29 hours/week | $25 per hour | 28 weeks
How do I qualify:
AGES 16-30
MEET MINIMUM ELIGIBILTIY REQUIREMENT
Interested in Learning more? Click Here To Register!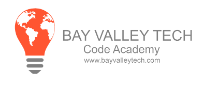 Free iPad and training for Stanislaus County Seniors! Classes start May 8th.

Start down the path of signing up for our FREE career services by attending this in-person orientation on May 18th from 1:30-3:30pm. Limited space pre-registration required…call 209-558-WORK (9675) to register.

Public Notice Stanislaus County Workforce Development Publication of the Workforce Innovation and Opportunity Act San Joaquin Valley and Associated Counties (SJVAC) Regional Planning Unit (RPU) Regional Plan Biennial Modification February 6, 2023